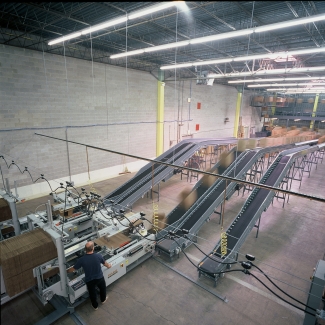 Semi-and fully-automatic carton erectors increased productivity, reduced labor and improve the ergonomics of forming shipping cartons. Many distribution centers have the high volumes required to justify the use of a carton erector.
Some of the benefits that you can find from a case erector include:
Increased Efficiency: Precise, quick and tool-less automated size changeover improves productivity and reduces downtime. Reliable and repeatable case size changes reduce the chance for error and possible downtime for troubleshooting. Easy for all operators to use – new and seasonal employees.
Production Reliability: Consistent case size allows for smooth operation and production without waste. Changeover times can be coordinated with production down times allowing for a smooth and optimized production run.
Reduced Waste: Precise case size adjustments reduce the need to test run cases after a size changeover.