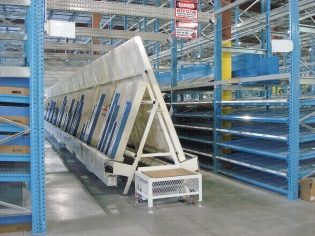 A-Frame picking systems are typically used in a high-volume, split-case, item-oriented picking system.
Products are dispensed from the channels in discrete order clusters on the collecting belt, tote or bucket and transferred into cartons or totes at fill stations. Channel replenishment can be performed continuously, even during the picking process.
Typically, a pick-to-belt A-Frame picking technology can be arranged in various configurations with fixed-single or traveling multi-channel dispensers to facilitate product selection.